meet dr. derrow
Dr. Caroline W. Derrow is originally from Minnesota. She has a B. A. and M. S. in Marine Biology. She had many adventures such as living on a sailboat along the Eastern Seaboard, tracking fish in New York, collecting crabs in Maryland and teaching kids to scuba dive in the Florida Keys. She married her husband, Mr. Stuart Derrow (an Auburn native) and moved to Indiana. In 2004, she received her Doctor of Dental Surgery degree from Indiana University School of Dentistry and her pediatric specialty certificate from Riley Children's Hospital in 2006. Dr. Derrow obtained her board certification in 2009 and is now one of three board certified pediatric dentists in the top half of the state of Indiana!
During her two years at Riley, Dr. Derrow met and treated children with wide range of special health care needs, including children in need of anesthesia in the operating room. She also participated in different medical rotations including anesthesia, cardiology, emergency medicine, pediatric medicine, craniofacial and cleft lip/palate surgery, child and adolescent development, cerebral palsy, and hematology/oncology.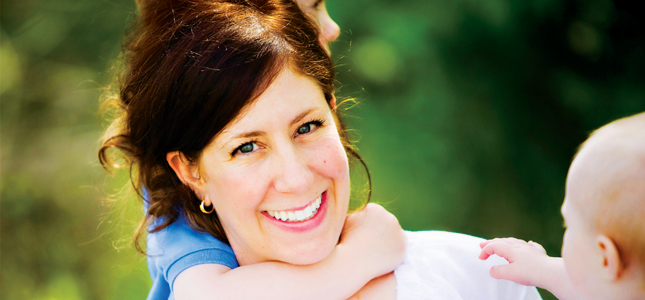 When establishing her practice, Dr. Derrow worked hard to create a safe and welcoming environment where she could meet the specific dental and emotional needs of growing children while fostering good dental habits and instilling healthy and positive attitudes toward dental visits. She adheres to the guidelines of the American Academy of Pediatric Dentistry and the American Academy of Pediatrics, which state that all children should have a dental home by their first birthday.
Dr. Derrow enjoys cooking, gardening, running, and spending time with her family outdoors. She lives with her husband and their two sons and dog.
Memberships:
American Academy of Pediatric Dentistry
Indiana Society of Pediatric Dentistry
American Dental Association
Isaac Knapp District Dental Society
Indiana Dental Association
Certifications:
Pediatric Advanced Life Support (PALS) Certification, American Heart Association
CPR/AED Certification, American Heart Association
Diplomate, American Board of Pediatric Dentistry
Hospital Affiliations/ Privileges:
DeKalb Memorial Hospital
Kids First Cleft Clinic